No posts for a week, and so many goodies.
I must start with last Saturday's trip to Huntington Long Island. My grandma drove me to a thrift store that was getting ready to move to a new location, so for $10 I was able to buy a huge garbage bag to fill to the brim.
There was a lot of junk, but I managed to find a few gems (some of which I brought to Beacons Closet yesterday - Yay Credit!)
Here is some of the stuff I got: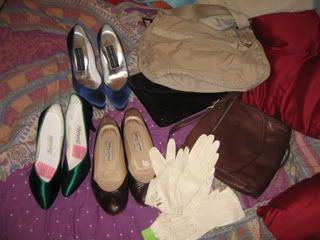 Shoes! Glorious Shoes!
Also some vintage gloves, bags, and shoes.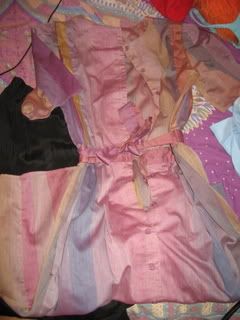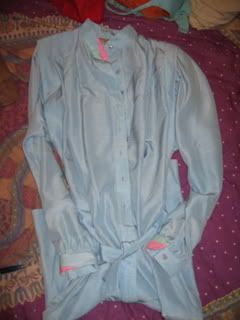 Vintage dresses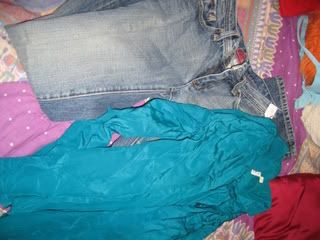 Blue Cult Jeans and vintage silk button up.
And a few other things not pictured.