THURSDAY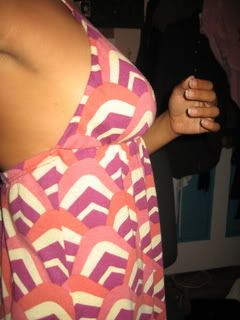 A glimpse of my Forever21 halter dress that I thrifted at Salvo-$3
FRIDAY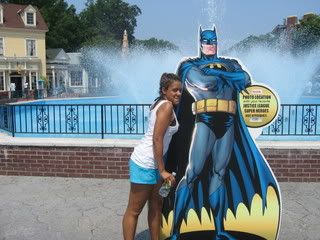 It was my birthday!
My boyfriend took me to Six Flags Great Adventure -I changed later for the bus ride home since I was soaked from the "Congo Rapids"
Hanes Wifebeater-$1
Blue Shorts-$3 @ Danice
Black Victorias Secret Bikini-$19
SUNDAY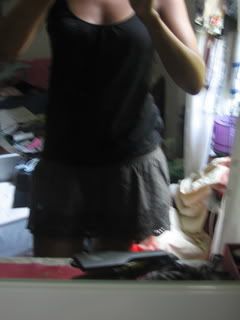 It was hot as hell today and I was going to the Beacon's Closet Anniversary sale
where I picked up a dress and some vintage wide leg jeans (#1 on my must have list -coming soon to a blog near you)
AE Skirt from Salvo-$2
Old Navy Tank-$3 or $4? (I bought it last summer)
Black Chatties ($1) and knock off D&G bag not shown
Tomorrow is Le swap yay!