Ugh! I wished too hard for cooler weather -60 degrees in August! It feels like October!
After a full body conditioning class with my favorite teacher Tru-Dog at the gym....this rainy weather is not helping my achy- body
I still tried to make my outfit cheer-y - although all I wanted to do was stay curled up in bed in my boyfriends Yankee t-shirt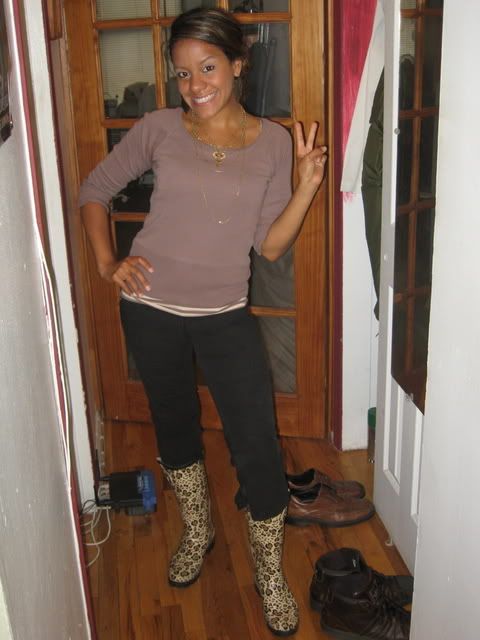 H&M Tank-$1.99 Thrifted
H&M Sweater-$1.99 Thrifted
Plugg Skinny Capris-$1.50 Thrifted
Leopard Print Nine West rainboots-Free @ Nichelle's Swap!
Gold Chains from my grandma's jewelry box!