I've had this planned for week, my walking tour of Brooklyn and it's various Salvation Armies.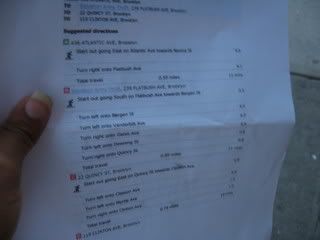 Here is me and my Hop Stop Directions (Walking Only)
I must say, I have a new favorite location : close to my apartment, opens earlier,
warehouse
size!
My best and favorite finds of the day have become an outfit!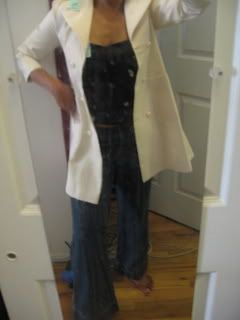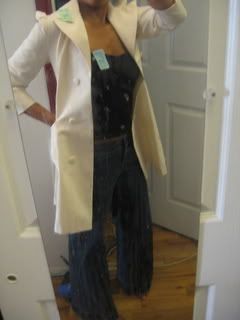 Check out the filthy mirror and the green and blue Salvo tags.
Off White Vintage 60's jacket-$5
Ann Taylor Wide Leg jeans-$2.50
Some Designer brand Bustier top-$2.00
Those jeans will be getting a lot of wear!
Other goodies to be photographed soon.